|
|
Fly fishing in Taupo: Kiwis have trout fishing's winter of gold
Fly fishing in Taupo: Kiwis have trout fishing's winter of gold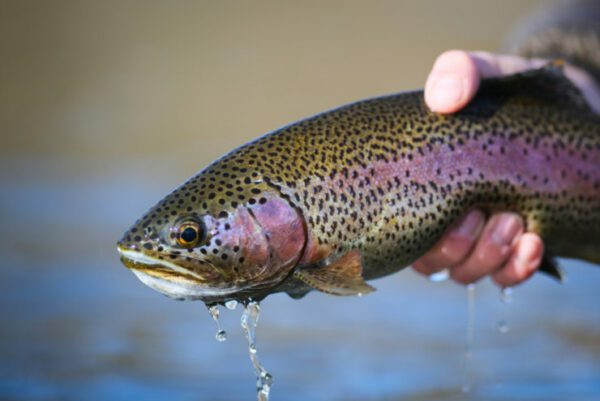 Read the original article here. 
By Chris Marshall 05:00, Aug 08 2020 for Stuff.co.nz
The trout in Lake Taupō may be well-fed but closed borders could mean lean times for those who rely on hooking the big spenders.
One keen fisher described the season so far as the "year of years".
Local tourist operators who may normally be quiet in the winter are, however, predicting summertime blues due to their dependence on international visitors.
Whether it was the 2017 doubling of daily bag limits for trout, which has reduced stock or a cyclical thing, keen fisherman Paul Mikkelson was philosophical about what lay behind some "extraordinarily good fishing."
"Covid is not a factor at all. A lot of people talk about cycles – 2015 was a good year, and there is a theory on five-year cycles.
"Maybe it's because of that, but the flip side is they have put the limit up from three to six, three years ago… so there's more food in the lake for fish to grow bigger.
"It could be because of that. We're all guessing but who cares. Fishermen will talk about which flies are best, or is it more about where you put them? We all have theories."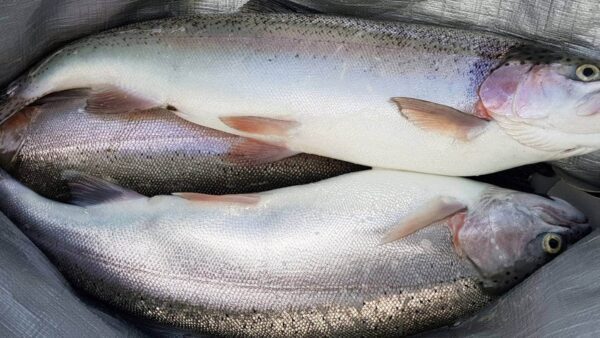 Department of Conservation's Dave Conley, operations manager Taupō Fishery, agreed anglers have been catching good numbers of large, well-conditioned fish.
"The quality of fishing and the excellent size and condition of trout this year cannot be linked to lockdown. The situation is more likely a product of improved lake conditions for trout and carefully considered fishery management decisions… Initial scientific data from spawning traps confirms trout this year are much larger than the historical average."
A lack of international visitors had not resulted in a reduction in anglers, he said.
"In fact we've seen the opposite. The new season which started June 1 has seen licence sales exceed anything we've experienced in over a decade.
"It is too early to say if strong licence sales will continue but from what we've seen so far, the exceptional fishing combined with a lack of international anglers has prompted more Kiwis to visit the Taupō fishing district."
Mikkelson, as a staff member at Taupō Hunting and Fishing, has heard that local guides are feeling the pinch from the lack of international anglers.
"The Hinemaiaia River has been very busy. The tourist numbers aren't there but you do find you get more over summer anyway… in saying that you still get them in winter."
And those who come in the winter – Taupō rivers are renowned for their winter runs – could be high-end tourists keen for trophy fish.
It will be the absence of these big spenders that will hit the specialist guides and other tourism operators, said Simon Jolly, managing director of Chris Jolly Outdoors.
"Charter boats are traditionally very quiet in the winter. There's been a bit of a bounce (with domestic tourists) mainly in the weekends, but the bounce is getting smaller and smaller."
The local support was nice to have, he said, but numbers were still down on what you would expect were international tourists such as Australians able to visit.
There had been some uptake of fly-fishing by the domestic market, said Jolly, "but for guides 95 per cent is high-end international, so we have had to change our pricing."
There would be more people fishing the rivers than last year, he said, as more travelling Kiwis were possibly reacquainting themselves with something they had tried in the past.
"But the scary thing is if we don't get the borders sorted, all helicopter work will be gone and the high-end lodges that revolve around fishing will have no work. High-end tourists spend 500 per cent more on a day fishing than a local.
"If they can let tourists in that will have a massive effect."
Jolly said there were people wealthy enough to fund their own way to New Zealand.
"We've got clients that would fly down and stay four to five months and would spend a million while here."
The inactivity on a decision about opening up the borders, which he predicted was down to pre-election caution, was highly frustrating.
Tongariro Lodge general manager Guido Paseri, agreed that "certainly the internationals are missed – and that goes for everyone."
While he said the domestic support had bounced back very quickly and the Tongariro River, which runs past the lodge, was currently very busy, "the thing with internationals is that if you come out from the States, one day you go out in a helicopter, one day on a raft… the package is a lot more comprehensive. They are making it an experience, so we can support all the other operators as well."
Paseri was optimistic though that there would be a recovery – and contributions from overseas tourists would play their part.
"The domestic (market) is looking after us very well. We're happy with that but in the high season the internationals, they come here to play.
A reliable source said the best depth for jigging over the last month has been around 85ft with some great fish also caught using downriggers at around 130ft.
The traffic light lure was always a favourite at this time of the year, he said.